In Memory
Kenneth Galinski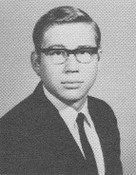 14 Aug 2011
KENNETH GALINSKI, age 59, of Hammond, passed away Sunday, August 14, 2011. He is survived by his five children: Kim, Jeff, Kenny, Kristin, and Michael Galinski; grandchildren: Dan and Amber Wilson; Kaley, Zoe, and Riley Galinski and Dylan Sonaty; brother, Robert (Doris) Galinski; aunt, Irene Kozlowski; best friend, Paul Polus; and numerous nieces and nephews. He was preceded in death by his parents: Walter and Dorothy Galinski; brothers: Donald and Roy Galinski; and grandmother Cecilia Kozlowski.
Funeral services will be held at the Fagen-Miller Funeral Home, 2828 Highway Ave. in Highland on Friday, August 19, 2011 at 11:00 a.m. with Rev Mark Pavlina officiating. Entombment at Holy Cross Cemetery in Calumet City, IL. Friends may meet with the family on Thursday at the funeral home from 4:00 - 9:00 p.m.
Ken worked as a pipefitter at BP Amoco for 27 years where he was a member of the pipefitters union. He was an avid Bears fan.

Published in The NW Indiana Times from August 17 to August 18, 2011
http://www.legacy.com/obituaries/nwitimes/obituary.aspx?n=kenneth-galinski-killer&pid=153145880&fhid=8726