In Memory
Diane Davis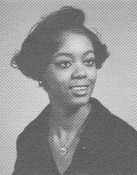 5/2012 No obituary is available yet, but here are the funeral arrangements for Diane per her son Damien Morgan on facebook:
"My mother Diane Davis is having her final party Sunday June 3rd at:
Robey Park Manor
2510 Chicago Road
Chicago Heights, IL 60411

The pre-pass will start at 1pm and the memorial will be at 2pm. The memorial will be her friends and family speaking about her life. If you loved my mom and want to speak, please let me know."