In Memory
Michael Smith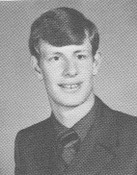 MICHAEL GORDON SMITH
December 9, 1952 - October 13, 2013
Michael Gordon Smith Passed away unexpectedly Sunday, October 13, 2013 at the age of 60. Born in Gadsden, Alabama on December 9, 1952 to Gordon and Cleeta (Moore) Smith. Mike's relentless passion for his profession as an EMS Educator was matched only by his love for his family. He is survived by his wife Sylvia (Selden), of University Place, Washington, daughters Valerie Smith and Melissa (Bill) Thurman, and granddaughter Kate; of Portland, Oregon. He is preceded in death by his parents and brother Gregory.
All are welcome to attend memorial services that will be held at 2 p.m. Monday, October 21 at the University Place Presbyterian Church, 8101 27th St W, University Place, WA with a reception to follow. A private interment will be held at a later date. Also, please visit and add to the growing online celebration of his life at www.lifestory.com

*

. In lieu of flowers, donations may be made to the Mike Smith Paramedic Scholarship Fund at Tapco Credit Union located at 6312 19th Street West Tacoma, WA 98466.
Published in News Tribune (Tacoma) on Oct. 17, 2013
http://www.legacy.com/obituaries/tribnet/obituary.aspx?n=michael-smith&pid=167576365
-------------------------------------------
*Here is a direct link to Mike's memorial page: https://www.lifestory.com/StoryDetail/SearchStoryDetail?lifeStoryID=201310_e3ce0673-ed40-4245-be33-b2cd36e203dd